By Paige Clairmont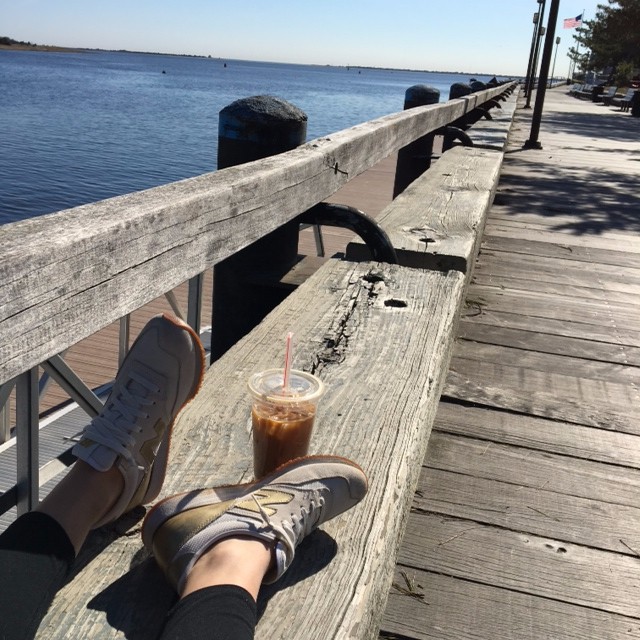 I am so excited for warmer, sunnier, brighter days now that Spring has arrived! Nothing makes me feel better than fresh air. During the workday, I always do my best to head outside during my lunch break. Whether I can walk for a full hour, or just 5 minutes, I do it. I have 5 reasons below that explain why I do and how incorporating a little walk into your day could really boost your mood, lower your stress, and help with productivity.
Move that Body
Do you sit at a desk for 8+ hours a day? Your body is craving movement. Sometimes my back actually feels sore from sitting so much during the day and even the shortest of walks makes me feel better.
Breathe Fresh Air
Do you have a window in your office? I sure hope so. I also hope you're able to open it whenever you want. However, if you sit in a cube, you may not be able to. Heading outside gives you the chance to breathe in the fresh air and let it energize your whole body.
Wake Up
Do you ever feel like a zombie after staring at your computer for hours? I sure do. Walking is a guaranteed wake up call for me. Movement, fresh air, sunshine, wind, and zero electronics is exactly what I need mid-day.
Cardio
Do you ever feel "too busy" or "too tired" to exercise? Make it happen within your workday! Sure, you won't get sweaty, but you're still pumping blood and getting your heart rate up.
Stress Less
We all know what it feels like to be stressed at work… You may even convince yourself that working through lunch is your only option to get by on a given day. I've definitely done this before, but it never made me feel any more positive and it certainly didn't help me think any clearer. Even if you only have 10 minutes to spare, hit the road! I promise you'll feel fresh and ready to tackle an afternoon of projects with a much higher level of productivity.